'Everywhere' – a user-driven road trip
JWT International assigned us to execute the digital part of the campaign they created for Bridgestone.
We turned this interactive road trip full of little engaging surprises into code. Users are able to interact with the story line, play games and create content worth sharing. Personal favorites: Putting your own name on a cute girl's body and play the embedded motorcycle racing game.
This project was all about keeping the road trip experience perfectly fluid. The re-composed Johnny Cash track was remixed and edited so that whatever user interaction, you'd always be able to keep the rhythm.
Follow the journey at www.beeneverywhere.eu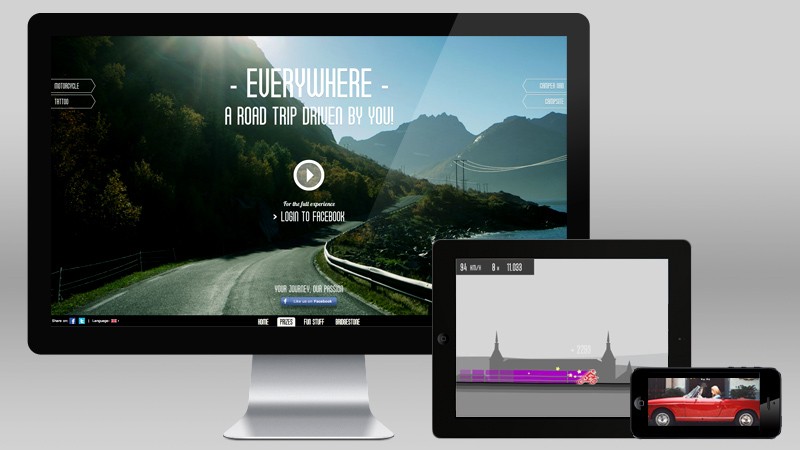 'Everywhere' – a user-driven road trip on all devices.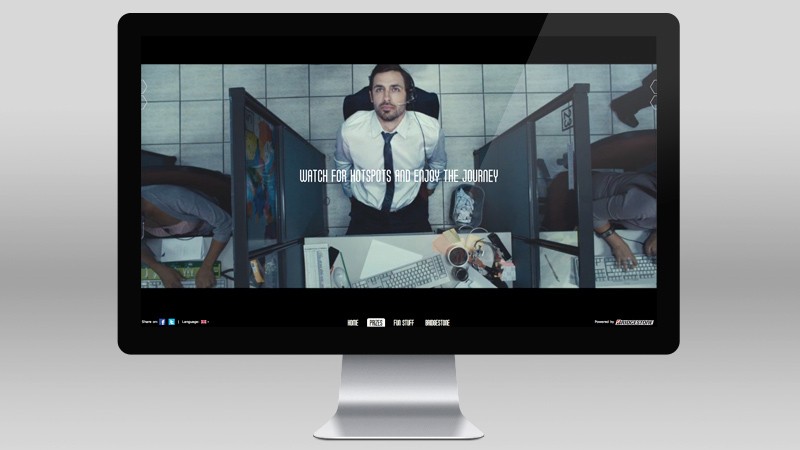 The journey begins.
The tattoo engine – leave your signature on one of the movie characters.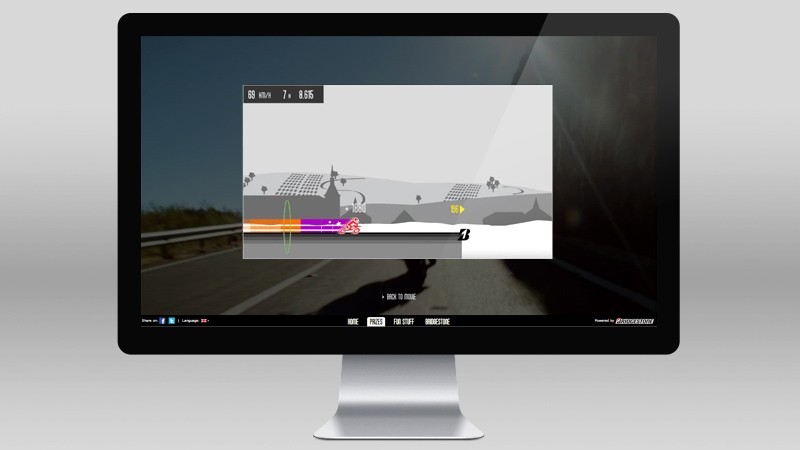 skill-based arcade game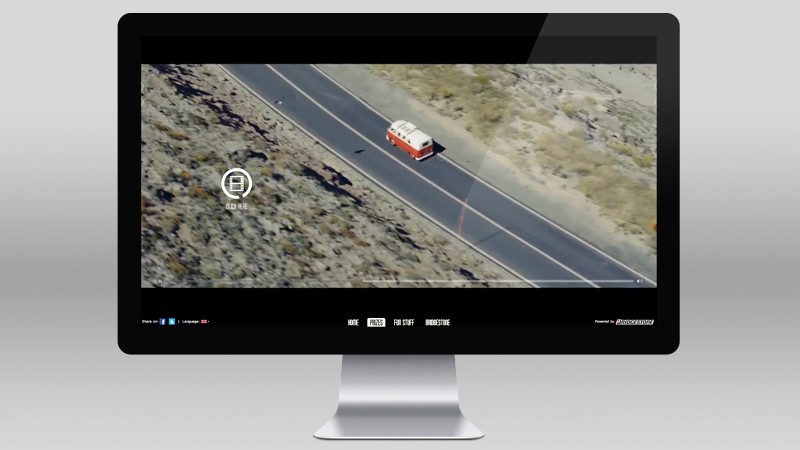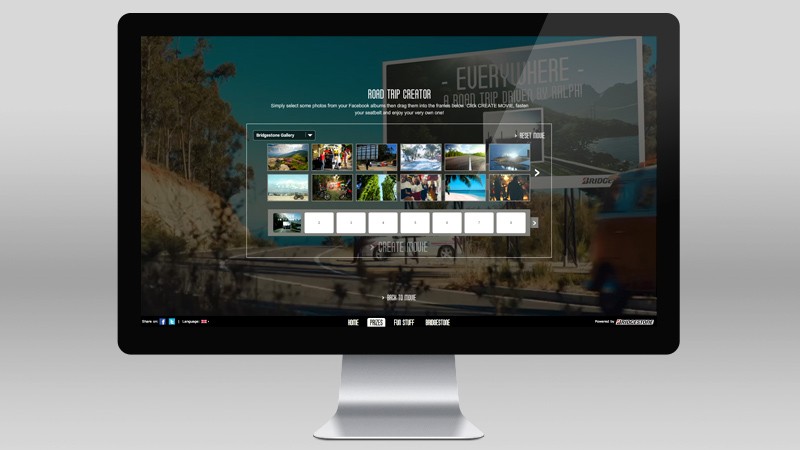 Road Trip Creator – connect to your social networks and publish your personal road trip