Welcome to the mega huge website they could afford
for the mega huge football game ad they couldn't afford
Newcastle Brown Ale "couldn't afford" to buy airtime for the 2014 Super Bowl, so they approached Manhattan-based agency Droga5 with a simple brief: hijack the conversation around Super Bowl marketing. The result was a gloriously self-conscious ad campaign.
We were asked to create the campaign site. Actually, we created the site for the campaign they couldn't afford. Imagine the site we would've built if they could have afforded it: we would've launched it with a retina scan cyber-pairing connection, which analyzed the user's DNA through the pupils to deliver a personality-specific digital experience. The site would've connected intuitively with your mobile device and fluently logged into your social media accounts, allowing you to instantly share your opinion about this super huge football ad they couldn't afford. Augmented reality cats would have skated all over your room.
You would have loved it.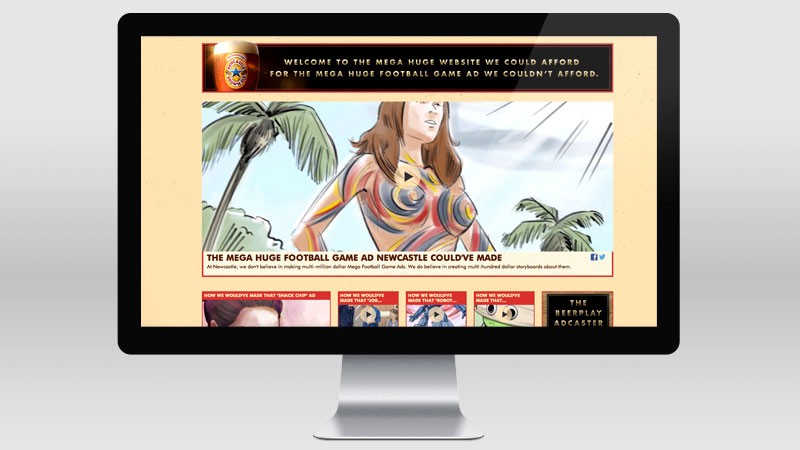 https://